WHO WE ARE

WHO WE ARE

WHO WE ARE

WHO WE ARE

WHO WE ARE

WHO WE ARE

WHO WE ARE

WHO WE ARE

We are a fast-growing agency that's passionate about crafting bold strategies, unique campaigns and fresh content for brands in India.
What do we do?
We began as a technology-enabled, global film and video collaborative. In the past six years, we've produced over 4000 pieces of audio-visual content for 50 brands, across 25 countries. Today, we have expanded to offer comprehensive end-to-end brand content solutions to businesses in India. Our growth is fueled by our talent in marketing, creativity and technology.

Be it a growth gap that we solve for or a digital campaign to drive seasonal sales - we've got the knowhow and the experience. Explore our services here: Think, Create, Play.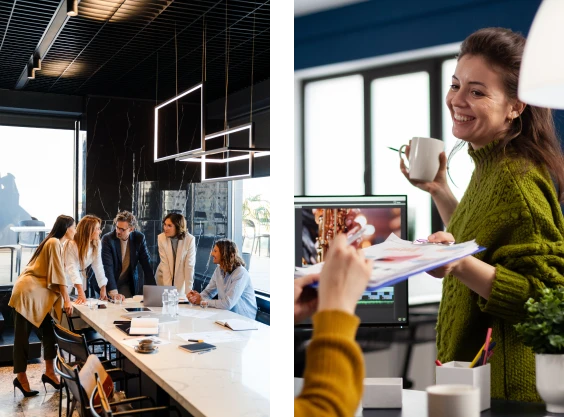 What makes us unique
01
.
Cutting through the noise
We listen, question, deep dive and solve. We believe that ambitious growth demands open minds and hearts.
02
.
Winning for the client
In everything we do, we look to deliver meaningful value for our clients and move them closer to fulfilling their business goals.
03
.
Staying on the ball
We don't take relationships for granted - not after 5 months and not after 5 years. We work on a project-to-project basis, so every delivery means a win for you and us. 
04
.
Thinking deep, thinking long term
To us, success is in the details, in preparedness, in building long term relationships and in healthy communication. We seek feedback and we'll be happy to share some too.
05
.
Collaboration and ownership
Our business model was inspired by collaboration, but driven by ownership. No matter how many talented individuals or teams we collaborate with, the buck stops with us.
Meet our team and partners who drive growth
At our core, we thrive on collaboration, innovation, and synergy. Our passionate team and valued partners unite to craft solutions, fostering remarkable growth within and beyond our organisation.